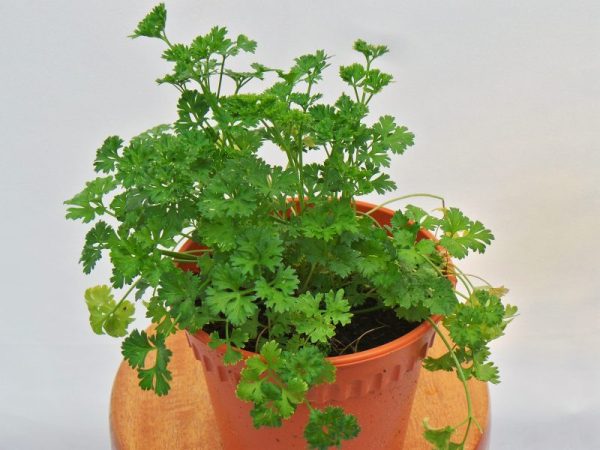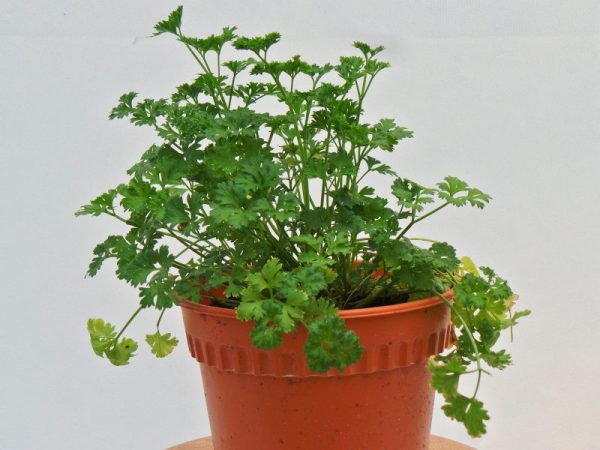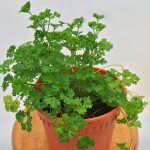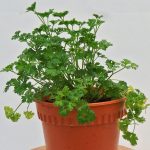 Parsley
Parsley is a herb that originated in the Mediterranean region of southern Italy, Algeria, and Tunisia. This herb is known scientifically as Petroselinum hortense and Petroselinum crispum and it belongs to the family Apiaceae.
All herbs come in 15cm diameter plastic pot in random colours. 
Description
BENEFIT & USAGE
The health benefits of parsley include controlling cancer, diabetes, and rheumatoid arthritis, along with helping prevent osteoporosis. Furthermore, it acts as a pain reliever with anti-inflammatory properties. Parsley also provides relief from gastrointestinal issues such as indigestion, stomach cramps, bloating, and nausea, while helping to strengthen the immune system.
PLANT CARE
Light: High 1000-2000FC. Read more about sunlight requirement here
Water: Water plentifully. Read more about water requirement here
Pet friendly? Yes, parsley is among the herbs that are safe for pets to eat in moderation.