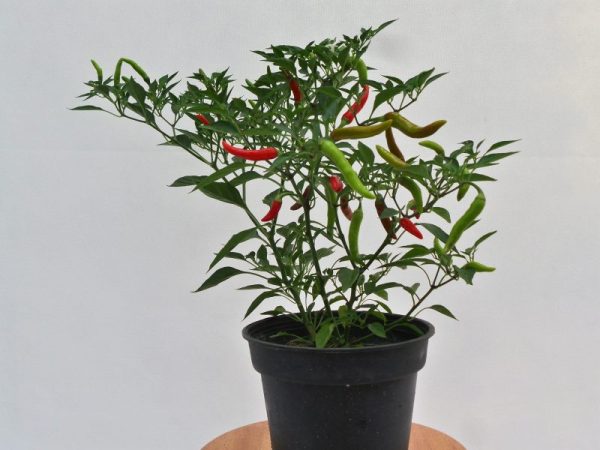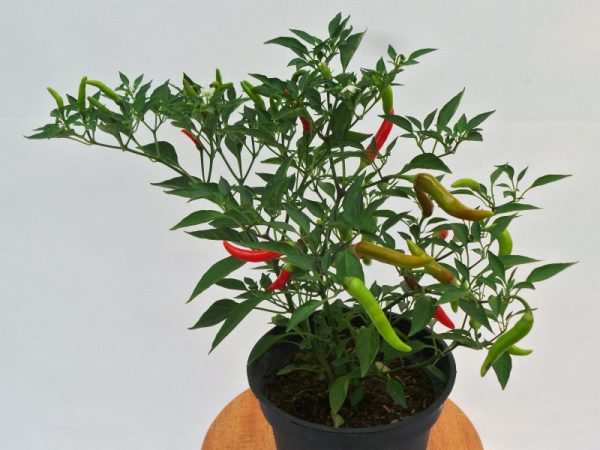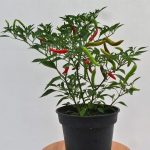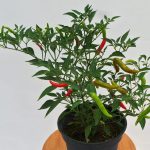 Chilli
All chilli peppers are varieties of several plant species in the genus Capsicum. They can be herbaceous or shrub-like but are generally branching with green-brown stems and simple oval leaves. The plants produces flowers with five teeth (petals) which are usually white in color.
All herbs come in 15cm diameter plastic pot in random colours. 
Description
BENEFIT & USAGE
Chilli is the most common ingredient used in Malaysian dishes. It is used in almost every dish, often in curries, sauces, laksa, and so much more. Chilli is very easy to grow them at home and is a staple plant to grown in homes.
PLANT CARE
Light: High 1000-2000FC. Read more about sunlight requirement here
Water: Water plentifully. Read more about water requirement here
Pet friendly? Best to keep chilli plant away from pets and small children.