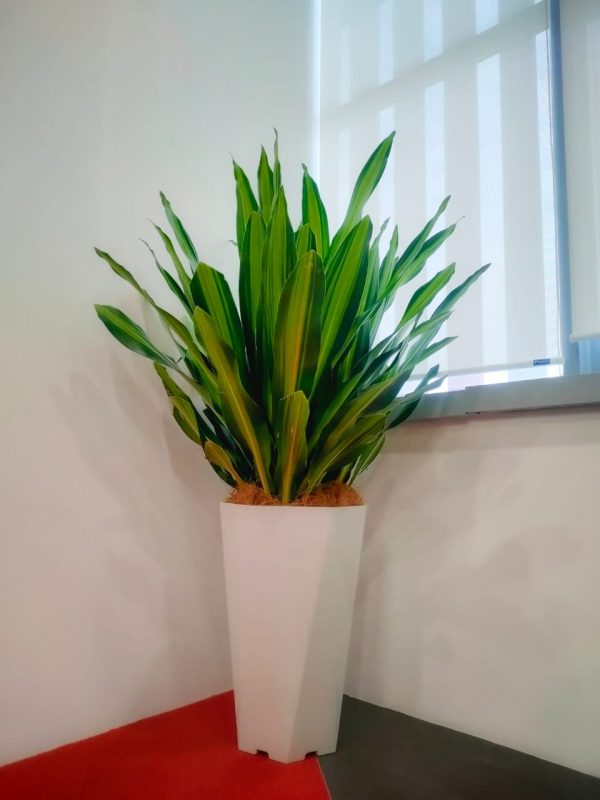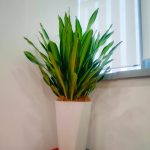 Dracaena Burley Large
RM250.00
Dracaena Burley offers a punch of green with bright yellow streaks to your space horizontally as it is pretty bushy! 😉 Burley likes bright indirect light. Place him by a bright window and he should be happy as a clam although he can tolerate lower light levels.
He is also drought tolerant and does not like wet feet. Watering once a week or once the soil starts to dry at the top. Use fingers to feel soil moisture. Pretty easy to care for and not a fussy house plant. Burley is a good air purifier for your home as well as being a member of the Dracaena family.
Plant comes in a ceramic pot along with a plastic saucer.
Diameter of pot : 30cm
Plant height including pot : 3-4ft
Description
PLANT CARE
Light: Medium 250-1000FC. Read more about sunlight requirement here
Water: Water when top 1-2 inches of soil is dry. Read more about water requirement here
Pet Friendly? No. Best to keep away from pets and small children.
Plant Disclaimer:
The actual color, size, height, and appearance of the plants may vary due to the natural conditions of livestock. daun.com.my will, however, make sure that the plants delivered are healthy and somewhat similar to the image shown on the website the best we can.
Descriptions and advice on how to take care of the plants are just a guideline to care for your plants. Best care practices are subjected and based on the conditions your environment (e.g. weather, placement of plant and how much sunlight your plants receives)
Plants growing under different conditions may vary considerably in characteristics, and there is no guarantee that any given plant will always conform to the known information in the environment in which they will now live.