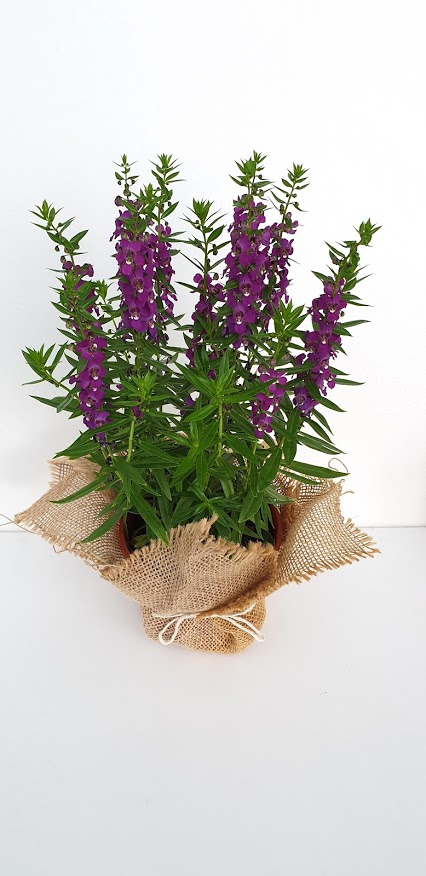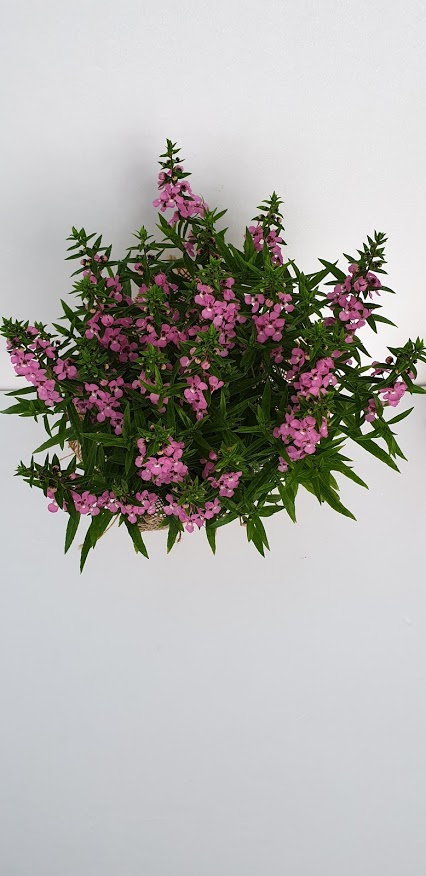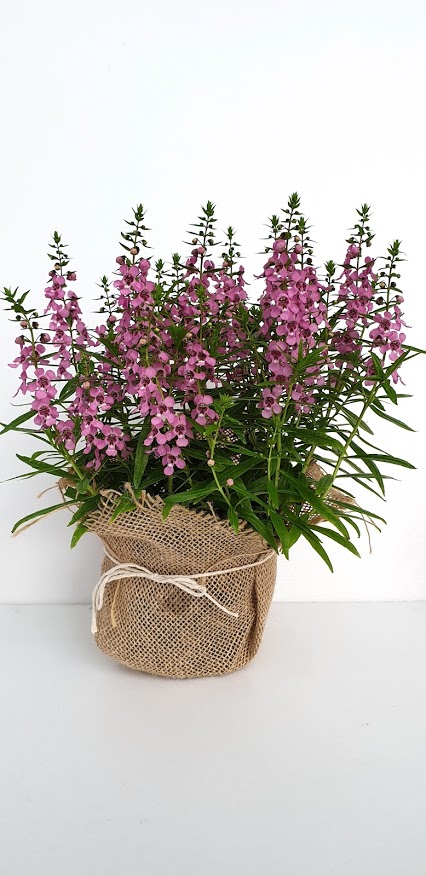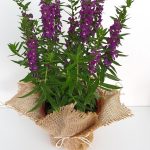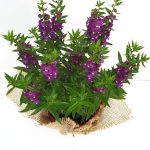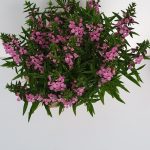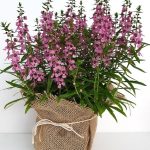 Summer Snap Dragon Flower
RM25.00
Send live flowers to loved ones as a plant gift! Or to yourself 🙂
Summer Snap Dragons or also known as Angelonia come in shades of purple-bluish colour an has a calming effect to the mind. Brighten up someone's day with this lovely purple potted flower bouquet!
This potted flower bouquet comes in a plastic growing pot with saucer and wrapped with burlap material. It is approximately 30-60cm in height.
PLANT CARE
Note: Please note that this flowering plant will not last long. It's short lived life will last 3-4 days and will eventually wilt away. For a chance of survival, place the plant under direct sunlight or plant it in the ground. Snip away dead flowers to encourage new growth.
Description
Light: Place or grow plant under direct sunlight. They need direct sunlight in the ground or pot.
Water: Water everyday to keep soil moist at all times when potted. Less water is needed once roots are established in the ground.
Fertiliser: Fertilise every 2 weeks with liquid fertiliser for flowers.
Pet Friendly? : Best to keep away from pets and small children.
Plant Disclaimer:
•The actual color, size, height and appearance of the plants may vary due to the nature conditions of livestocks. daun.com.my will however, make sure that the plants delivered are healthy and somewhat similar to the image shown on the website the best we can.
•Descriptions and advices on how to take care of the plants are just a guideline to care for your plants. Best care practices are subjected and based on the conditions your environment (e.g. weather, placement of plant and how much sunlight your plants receives)
•Plants growing under different conditions may vary considerably in characteristics, and there is no guarantee that any given plant will always conform to the known information in the environment in which they will now live.