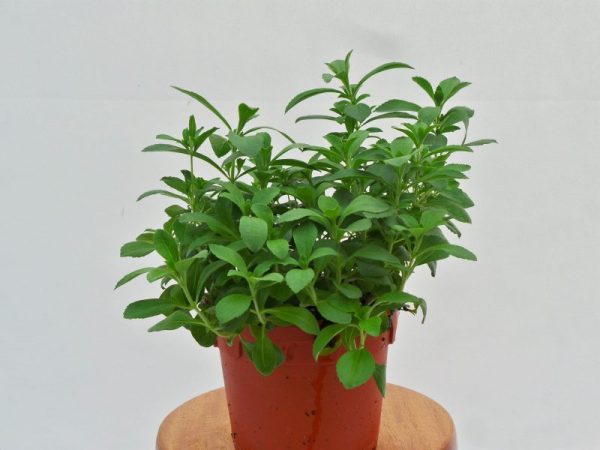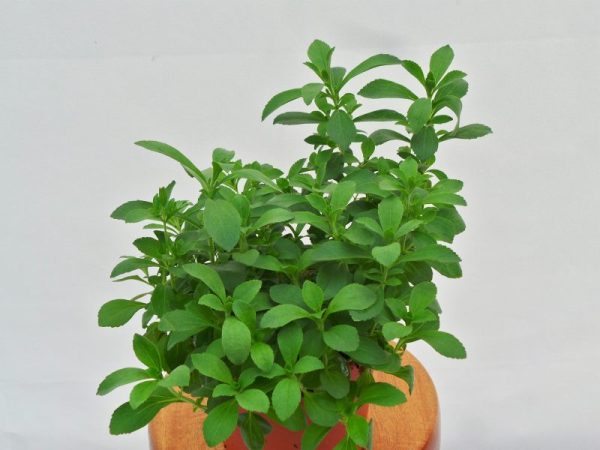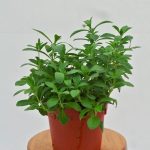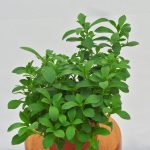 Stevia
Although Stevia (Stevia rebaudiana) looks like an average green plant, it is an exciting choice for the herb garden because of the natural, calorie-free sweetness found in its leaves. Stevia leaves are considered to be anywhere between 10 to 300 times sweeter than traditional white sugar, yet they contain neither calories nor carbohydrates.It is much appreciated by diabetics and dieters.
All herbs come in 15cm diameter plastic pot in random colours. 
Description
BENEFIT & USAGE
Use fresh leaves for tea or eat a few right off the plant. They taste great with mint leaves.
PLANT CARE
Light: High 1000-2000FC. Read more about sunlight requirement here
Water: Water plentifully. Read more about water requirement here
Pet Friendly? Yes,although there is no reason to feed any pet anything sugary.