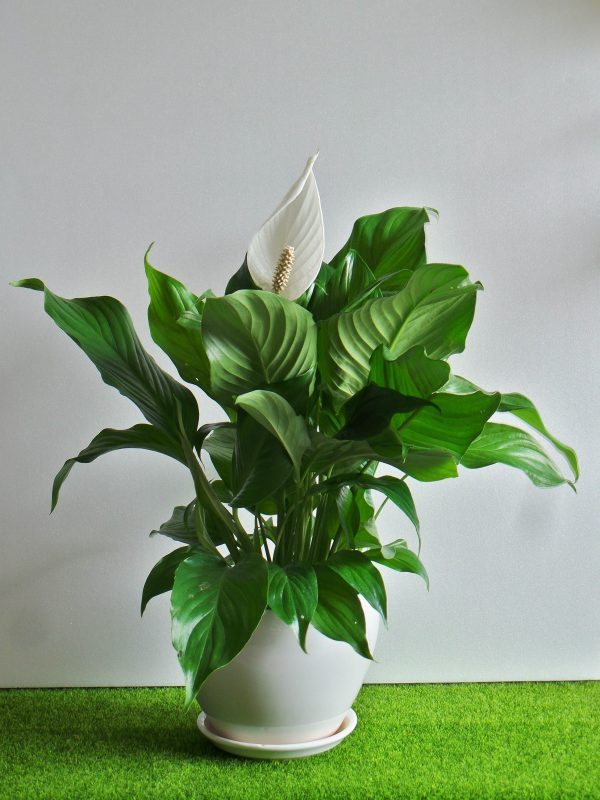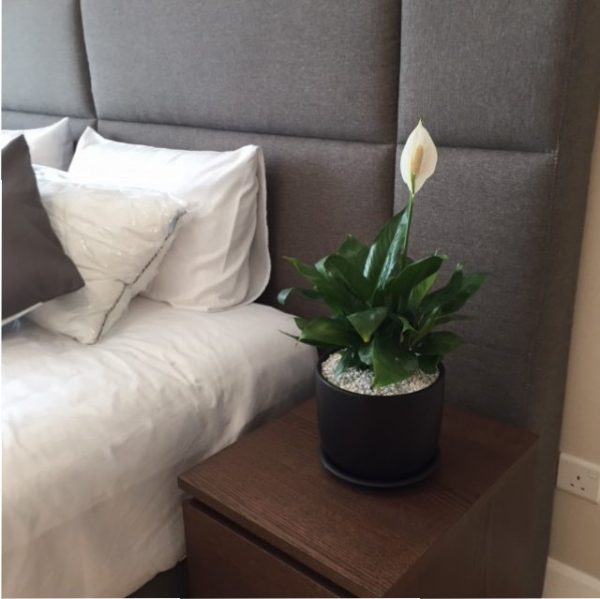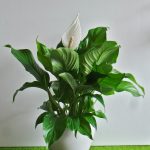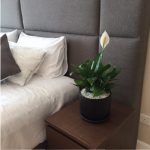 Peace Lily
RM60.00
Peace lilies — which are not true lilies, but a member of the Araceae family of flowering plants – are renowned for their easy care. The peace lily is hardy, forgiving, and will even let you know when it is thirsty — look for the telltale droop.
Height: approx 50cm
Height of pot only: 15cm
Description
Additional information
Reviews (0)
Description
AIR PURIFYING QUALITY
It's great at breaking down and neutralizing toxic gases like carbon monoxide and formaldehyde.
PLANT CARE
Light :Peace lilies love shade and some indirect light. A spot 5-7 feet away from a south- or west-facing window will often provide the right mix.
Water: Peace lilies like to be watered a lot at once, but also need a chance to dry out afterward. The plant will droop a bit when thirsty, telling you when it needs a drink! If you pay attention to when it usually starts to sag,  you can plan to water one day before it generally happens.
Pet Friendly? No, peace lily is toxic to cats and dogs.
Plant Disclaimer:
•The actual color, size, height and appearance of the plants may vary due to the nature conditions of livestocks.
daun.com.my
will however, make sure that the plants delivered are healthy and somewhat similar to the image shown on the website the best we can.
•Descriptions and advices on how to take care of the plants are just a guideline to care for your plants. Best care practices are subjected and based on the conditions your environment (e.g. weather, placement of plant and how much sunlight your plants receives)
•Plants growing under different conditions may vary considerably in characteristics, and there is no guarantee that any given plant will always conform to the known information in the environment in which they will now live.