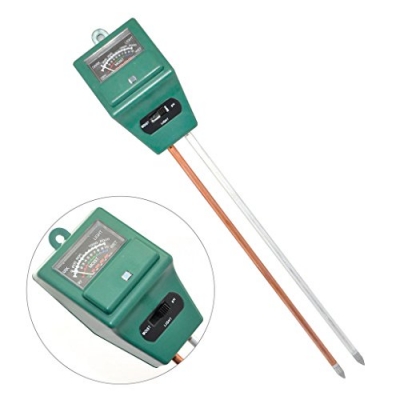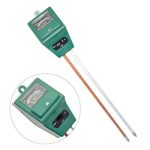 Moisture Sensor
RM35.00
Did you know that over watering is the no.1 plant killer. How do you know if your plant is thirsty or it has had enough water? Eliminate the guessing game when it comes to watering with a moisture sensor! Use this sensor as a moisture guide before each watering.
Description
This product measures moisture in the soil at root level with no batteries required.
– Red indicated your plant is thirsty, water them now.
– Green indicates that your soil is moist. Optimum moisture level. Leave them be.
– Blue indicated that your plant is drowning. Let the soil dry out and do not water them. Check again in a few days time.
Instructions
1. Insert probe to root level by the side of the pot to ensure that roots are not damaged.
Read moisture level, then water accordingly. Skip watering if reading is 'wet'. Let soil dry out. After a few days, use probe again to check moisture before watering again.
Remove probe and wipe clean after each use. Place in a cool dry area away from direct sunlight.
Kindly research your plants water requirements. Some plants like its soil to dry out before their next watering. E.g: succulents, jade plant, fiddle.